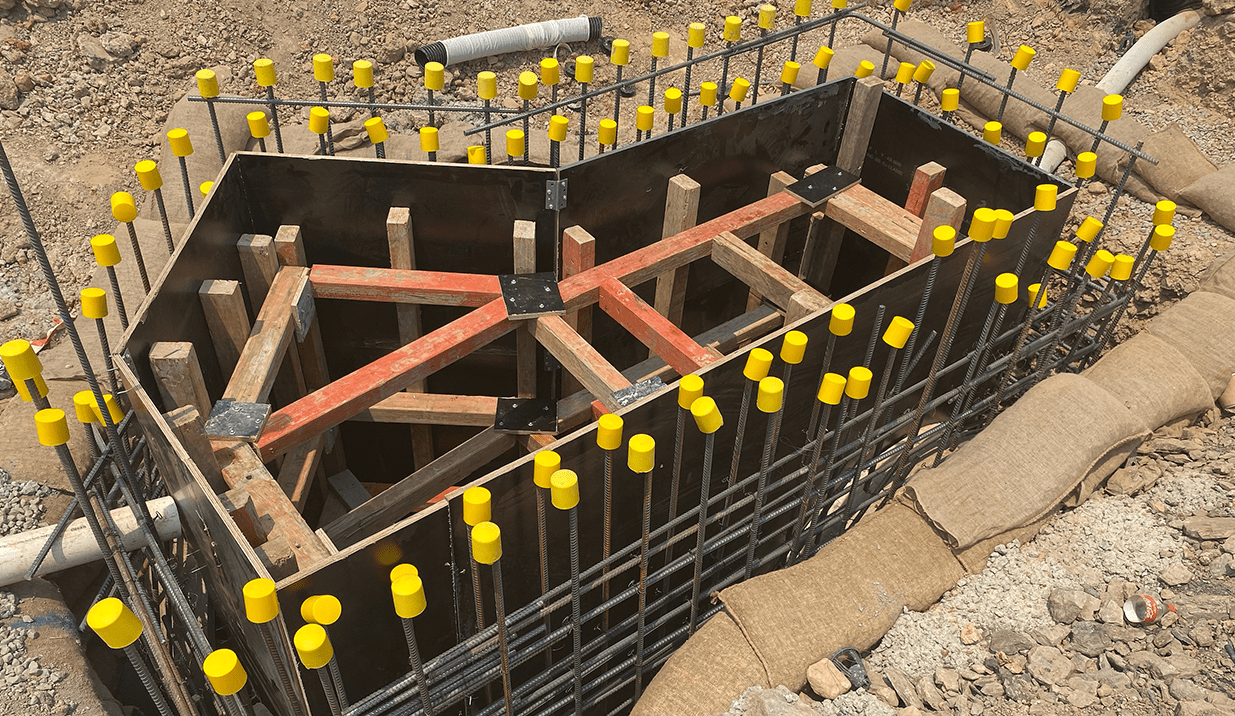 Concrete Retaining Walls in Sydney
Choose a Contractor for Concrete Retaining Walls in Sydney
Concrete retaining walls in Sydney perform a wide variety of purposes, from enhancing the aesthetic appeal of a property to holding back many tonnes of earth to make specific architectural choices possible.
These walls are also essential for in-ground pits and stormwater catchments, as they must withstand a substantial amount of weight and pressure to provide structural integrity to the pit. Given their importance and the apparent need to execute an effective pour for stability, the right concreting team makes a big difference in the results you'll see on your project. At Genesis Concreting, delivering such services is what our team does best. With Genesis, project managers and site supervisors gain a valuable ally and a trusted resource for the creation of strong, stable retaining walls built to exacting specifications.
Problems with Concrete Retaining Walls Addressed by Genesis Concreting
If not correctly designed and poured, retaining walls may develop serious problems over the course of their working life and may even fail. Genesis takes every step possible to provide retaining wall installations that are robust, reliable, and free from common problems such as:
Poor drainage. Perhaps the number one problem for retaining walls, water is the enemy of stability. Building smart drainage into these systems is part of what Genesis does best.
Foundational problems. A firm footing is necessary to keep a retaining wall in place, and our team ensures that this essential step receives the care and attention it deserves.
Poor load calculations. Without the right numbers to determine how much weight the wall must hold back it could eventually crumble and fail. Genesis carries out a thorough review and provides pours that meet expectations.
Our main operations are formwork, place and tie steel and place and finish concrete for the below listed services, but it is not what we do but rather how we do it that sets us apart from our competitors.
Structural Drainage Pits
Drainage Structures
GPTs
Culverts/culvert Base Slabs
Concrete Roads
Stairs
Footpath
Kerb and Gutter
Roundabouts
Concrete Islands
Concrete Finishes
Concrete Footings
Concrete Stormwater Pits
Structural Landscaping
What Sets Genesis Concreting Apart Regarding Concrete Retaining Walls in Sydney?
Why choose this team to carry out the concrete works your project requires? With many options in the Sydney area, it is a reasonable question. A quick look at our credentials and record of work make it clear that we're right for the job. Genesis Concreting provides:
A team that takes charge. Rather than requiring constant direction that slows down the pace of work, Genesis understands how to arrive on-site and begin work without delay.
A focus on transparency and sustainability. From working closely with project managers and supervisors to understand how this work fits into the scope of the project to recycling and reducing waste, Genesis brings many benefits to bear for clients.
Results that speak for themselves. See a gallery of these efforts and browse our list of services to see the broad, large projects of which we're capable.
Founded as a family business, Genesis Concreting is large enough to support major concreting projects while still retaining the values and customer service approach that set us apart from other service providers. From our focus on safety and reliability to our autonomous method of working on-site, we make ourselves the ideal partner for projects of any size and scope. Ready to find out how the Genesis team can connect with your project and elevate results to the next level? Contact us today.
Why Trust Genesis Concreting Regarding Concreting
Genesis Concreting is a family-owned business that, since its inception in 2016, has been producing high-quality workmanship and ensuring many satisfied customers. With 20 years industry experience, we have come to understand the level of service that clients expect, and have delivered the best outcomes each and every time. For unrivalled quality and professional service for your concreting project, contact us.
Our Work
All our services are completed with safety held in the highest regard. Our civil concrete contractors are trained to use necessary equipment and comply with the highest health and safety standards. We value hard work, teamwork, quality of work and safety. With extensive experience and knowledge across the industry we pride ourselves on delivering a quality product and service to the greater Sydney region.