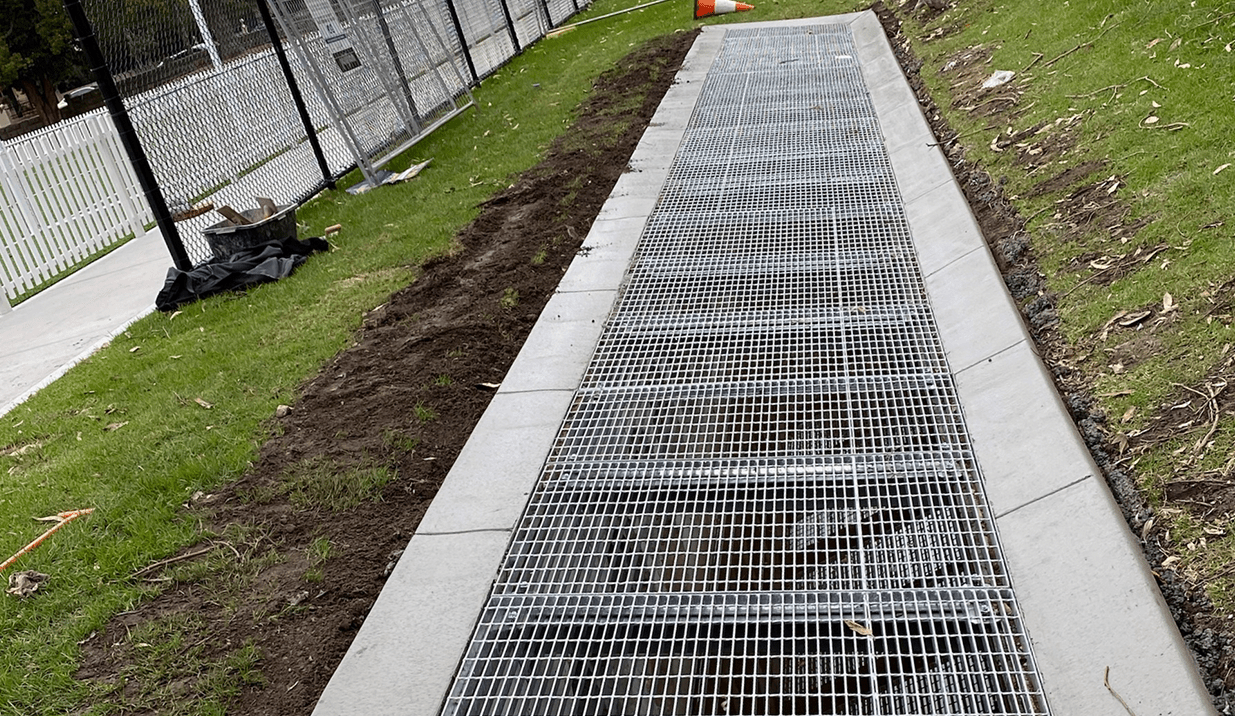 Choose Quality for Reliable GPT Construction
The GPT, or gross pollutant trap, is one of the most important elements of any wastewater or stormwater system across Australia. When developing a site for new construction or an expansion of an existing property, adding a GPT may be a necessity based on the circumstances of the site.
Most commonly made of concrete poured in situ, adding a GPT to your Sydney property requires an experienced team with a clear understanding of how to design, frame, pour, and quality-check such an installation. In Genesis Concreting, you will find a team that has decades of experience and a passion for delivering a job done correctly the very first time. GPTs are just one of the many services we offer, but we invest the same level of time, effort, and dedication into every undertaking. Take a moment to consider why you may need to build a GPT, and the Genesis Concreting team makes that task an easy one.
What is the Purpose of a GPT in Sydney?
For many, the GPT is an obscure installation — and the general public likely never sees or even considers this concrete work, even though it provides a vital function. Why do you need to invest in the creation of a robust GPT?
Gross pollutant traps aim to reduce the amount of harmful waste that makes it into local waterways and other water sources. Plastic waste and other large debris swept into stormwater systems shouldn't be left to continue their journey.
GPTs allow water to continue flowing on through the system while trapping a range of things, from sediments to large, bulky objects, in a place where they can accumulate.
Periodic cleaning of the GPT allows for the removal of this polluting waste and proper long-term operation.
Our main operations are formwork, place and tie steel and place and finish concrete for the below listed services, but it is not what we do but rather how we do it that sets us apart from our competitors.
Structural Drainage Pits
Drainage Structures
Culverts/culvert Base Slabs
Concrete Roads
Retaining Walls
Stairs
Footpath
Kerb and Gutter
Roundabouts
Concrete Islands
Concrete Finishes
Concrete Footings
Concrete Stormwater Pits
Structural Landscaping
The Benefits of a GPT in Sydney from Genesis Concreting
Choosing a service provider isn't like throwing a dart at the board and picking something at random — your project requires a contractor capable of speed, safety, and quality. Genesis Concreting ticks all of those boxes and more. When working with our team, enjoy benefits such as:
Capabilities suited for even complex GPT executions. Do you need a special installation or a very large GPT, or multiple pours on one site? Genesis can handle it.
Safe, effective work. When working with concrete pours into ground pits, safety is paramount. We take pride in an excellent safety record that puts our clients at ease.
Effective, self-motivated work. Genesis coordinates with all elements of your project but never requires unnecessary intervention.
Initially founded in 2016, Genesis Concreting is the culmination of more than two decades of hard work and experience in the construction industry. With a laser-specific focus on delivering concrete services to the highest level possible, the Genesis team puts forth a 100 percent effort on every job. Whether that means designing and pouring a GPT for a Sydney property or carrying out civil works such as concrete road construction, we never lose sight of the need for safe, effective, proven results. Find out more about how Genesis Concreting makes a difference today.
Why Trust Genesis Concreting Regarding Concreting
Genesis Concreting is a family-owned business that, since its inception in 2016, has been producing high-quality workmanship and ensuring many satisfied customers. With 20 years industry experience, we have come to understand the level of service that clients expect, and have delivered the best outcomes each and every time. For unrivalled quality and professional service for your concreting project, contact us.
Our Work
All our services are completed with safety held in the highest regard. Our civil concrete contractors are trained to use necessary equipment and comply with the highest health and safety standards. We value hard work, teamwork, quality of work and safety. With extensive experience and knowledge across the industry we pride ourselves on delivering a quality product and service to the greater Sydney region.