Concrete Drainage Structures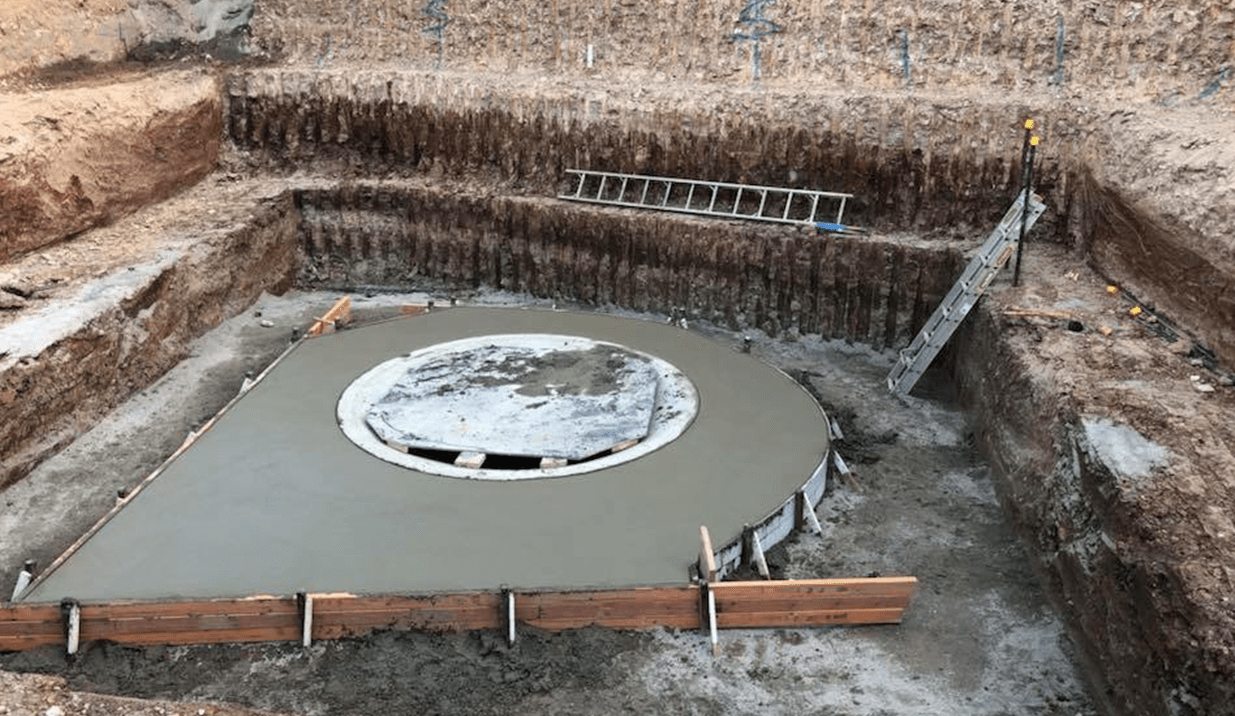 Concrete Drainage Structures
Concrete Drainage Structures are an Essential Civil Construction
It's critical to find a path for a natural body of water to flow uninterrupted by the construction of roads or surfaces for vehicles and pedestrians to cross safely. For this reason, concrete drainage structures are the solution and allow water to flow under a road, railroad, or trail. Genesis Concreting has been assisting civil engineer project managers and various council project managers with the construction of culverts.
We are a family-operated business that has been in the industry for over 20 years. Our knowledge and experience have contributed to our reputation of being the preferred concreting contractor here in New South Wales.
Benefits of Concrete Culverts
The primary reason for the installation of culverts is to facilitate the flow of water and create safe passage for people, animals, and vehicles to cross over the water. There are a few types of culverts such as the complete pipe, pipe arc and box, to mention a few.
Pipe Culvert: These culvert base slabs are the most used in all industries as they are extremely easy to install. Pipe culvert base slabs come in various shapes ranging from circular to elliptical, depending on the conditions. When mixed and reinforced correctly, these can have the desired strength. They can withstand the pressure with ease.
Pipe-Arch Culvert: These culvert base slabs are apt for large waterway opening, so there is a hydraulic advantage for the fishes. In places with limited headroom, we can install these. Their shapes can be attractive and appealing. These are lightweight and can be installed conveniently.
Box Culvert: Box culvert base slabs are constructed using concrete, particularly Reinforced Concrete (RCC). However, it is a bit complex in installation as the surface should be arid and parched. As the concrete is strong, the water direction can change too when much water is coming. Box culverts are installed in non-perennial streams where the scrub is not that deep. These are rigid, and there is no separate foundation needed.
Every type renders various benefits along with some general services, which are as follows:
Excess water can cause damage to a structure. It may also result in flooding which can be prevented by a culvert. Soil gets carried away by large bodies of water which leads to erosion and the weakening of structures built alongside the soil. Culverts nullify the potential harm of the overflow of water.
Water is an essential component of several operations. Farmers rely on water for their crops and their animals. Installing culverts diverts water into areas where it's needed, often a requirement from civil engineers.
We can install concrete culverts base slabs quickly as our team is experienced in the installation of the bases. We are able to work alongside the client to then have the precast culverts installed correctly on our slab. As a result, the structure can take weight immediately after placing and backfilling. Even without an overfill, these culverts withstand heavy loads and are better than other systems that require compacted overfill before taking on a load.
Our main operations are formwork, place and tie steel and place and finish concrete for the below listed services, but it is not what we do but rather how we do it that sets us apart from our competitors.
Structural Drainage Pits
GPTs
Culverts/culvert Base Slabs
Concrete Roads
Retaining Walls
Stairs
Footpath
Kerb and Gutter
Roundabouts
Concrete Islands
Concrete Finishes
Concrete Footings
Concrete Stormwater Pits
Structural Landscaping
What to Expect from Genesis Concreting Regarding Culvert Base Slabs?
As an accredited member of Master Concreters Australia and the New South Wales Civil Contractors Association, you can depend on us for an efficient and professional service. We are highly skilled in underground water structures, including base slabs and always deliver exceptional results.
While we understand the need to meet urgent deadlines, we prioritise safety on a job site. Our team must adhere to our Health and Safety Manual. We believe in being thorough with a project as opposed to rushing the work and regretting it later.
Client satisfaction means the world to us, and as such, we make it a point to ensure you're happy with our work. Every project we undertake must meet a particular standard of quality. We prefer to complete the job correctly the first time as opposed to wasting time and expenses rectifying any mistakes.
The environment is a vital factor that we consider with our work. As such, we're always looking for new methods of reducing our impact on the environment by using sustainable materials where we can while minimising waste and encouraging recycling.
We are a family-operated business that has been in the industry for over 20 years. Our knowledge and experience have contributed to our reputation of being the preferred concreting contractor here in New South Wales.If you require a professional concreting contractor, contact us as there is no project or challenge that we can't address.
Why Trust Genesis Concreting Regarding Concreting
Genesis Concreting is a family-owned business that, since its inception in 2016, has been producing high-quality workmanship and ensuring many satisfied customers. With 20 years industry experience, we have come to understand the level of service that clients expect, and have delivered the best outcomes each and every time. For unrivalled quality and professional service for your concreting project, contact us.
Our Work
All our services are completed with safety held in the highest regard. Our civil concrete contractors are trained to use necessary equipment and comply with the highest health and safety standards. We value hard work, teamwork, quality of work and safety. With extensive experience and knowledge across the industry we pride ourselves on delivering a quality product and service to the greater Sydney region.